Elevate Your Jiu-Jitsu Experience with Mizuno Jiu-Jitsu Gi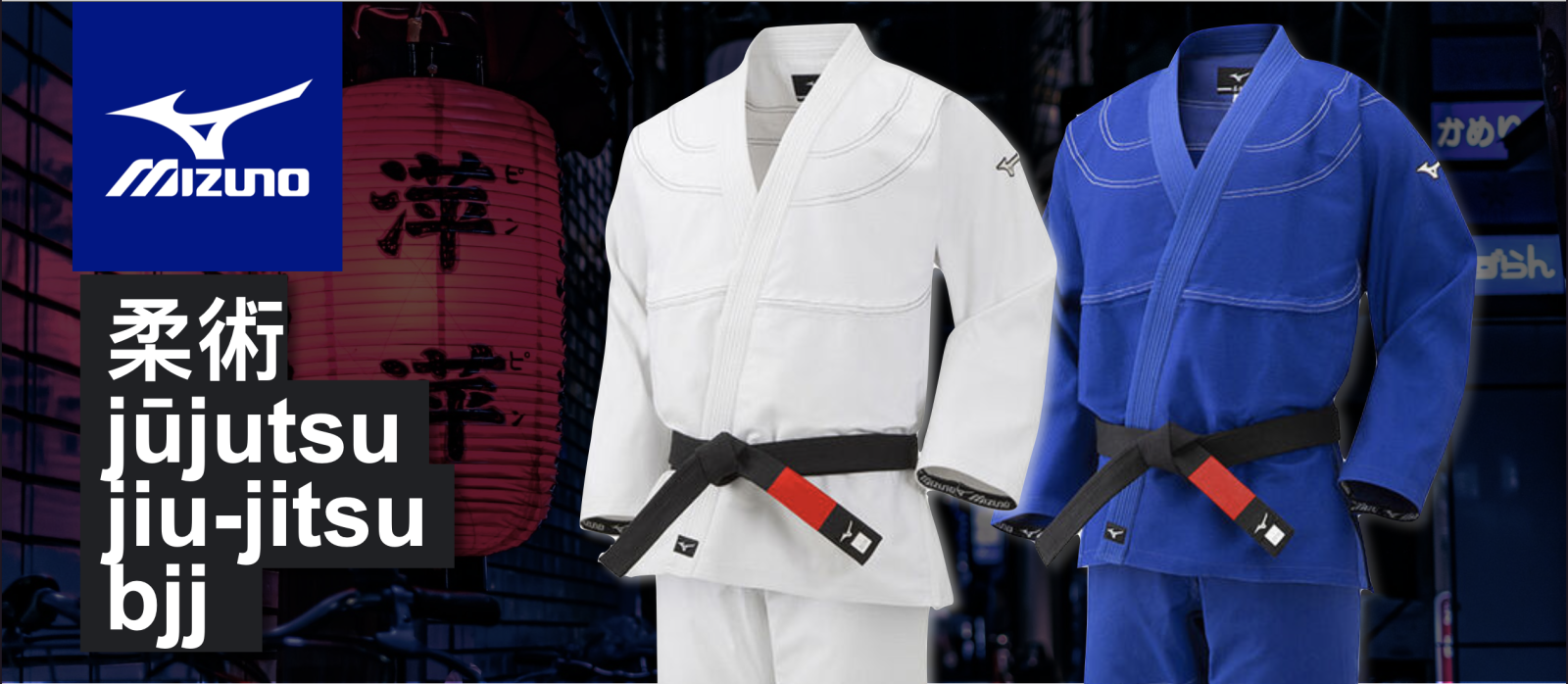 Unlock Mastery with Mizuno Jiu-Jitsu Gi
Introducing our exclusive collection of Mizuno Jiu-Jitsu Gi, where tradition meets innovation. Crafted with meticulous attention, these gi's are more than uniforms – they're a symbol of your dedication to the art of Jiu-Jitsu.
Why Choose Mizuno Jiu-Jitsu Gi?
Legacy of Excellence: Mizuno has a rich martial arts heritage, and our Jiu-Jitsu Gi embodies that legacy. Each gi is a testament to our commitment to delivering quality that transcends time.

Precise Craftsmanship: Every Mizuno Jiu-Jitsu Gi is a masterpiece of craftsmanship. We utilize premium materials and intricate techniques to ensure comfort, durability, and functionality.

Optimized Performance: Step onto the mat with confidence. Our gi's are designed to offer optimal mobility, enabling you to execute techniques with precision, whether you're rolling, drilling, or competing.

Respect for Tradition: Mizuno Jiu-Jitsu Gi honors the essence of Jiu-Jitsu while embracing modern design elements. With each gi, you carry the spirit of Jiu-Jitsu's roots while enjoying contemporary comfort.

Built for Your Journey: Your journey in Jiu-Jitsu is a lifelong pursuit, and our gi's are designed to endure that journey alongside you. They're crafted to withstand intense training and countless hours on the mat.

Embrace Mizuno Excellence: Mizuno is a name trusted by martial artists worldwide. By choosing our Jiu-Jitsu Gi, you're embracing a legacy of excellence that supports your evolution.
Elevate your Jiu-Jitsu journey with Mizuno Jiu-Jitsu Gi. Explore our carefully curated collection and experience the fusion of tradition, innovation, and performance. Choose excellence, choose Mizuno.
---