Elevate Your Boxing Journey with Jim Bradley Boxing Gear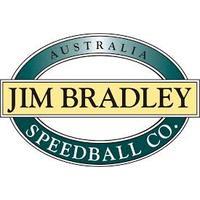 Discover Excellence in Boxing with Jim Bradley Boxing Gear
Welcome to the world of Jim Bradley Boxing Gear, where tradition meets innovation to provide boxers of all levels with top-tier equipment. With a legacy deeply rooted in boxing, Jim Bradley offers a comprehensive range of gear that embodies quality, durability, and the spirit of the sport. Whether you're a seasoned pugilist or just beginning your boxing journey, our collection of Jim Bradley Boxing Gear is designed to support your training, performance, and passion. The Jim Bradley range is designed and made in Australia.
Explore the Excellence of Jim Bradley Boxing Gear:
Craftsmanship: Jim Bradley's legacy is built on craftsmanship. Our boxing gear is meticulously designed and constructed to meet the demands of serious boxers. From gloves to punching bags, each piece is a testament to quality and attention to detail.

Technical Innovation: Embrace the benefits of technical innovation with our gear. Advanced materials, ergonomic designs, and features that optimize performance are seamlessly integrated into our products to give you an edge in training and competition.

Comprehensive Range: Whether you're looking for boxing gloves, speed bags, or heavy bags, Jim Bradley has you covered. Our comprehensive range of gear ensures that you can find the equipment you need to excel in every aspect of boxing.

Enduring Tradition: With a rich history in the sport, Jim Bradley's dedication to boxing is unwavering. Our gear carries the spirit of the ring, inspired by the champions and the passion that drive the world of boxing.

For Every Boxer: From aspiring amateurs to professional fighters, our gear caters to boxers of all levels. We understand that each boxer's journey is unique, and our gear is designed to accompany you every step of the way.
Experience the difference of Jim Bradley Boxing Gear as you train, spar, and chase your boxing aspirations. Elevate your performance with gear that has been trusted by boxers for generations.
Jim Bradley Boxing Gear stands as a symbol of enduring tradition and technical excellence. From gloves to heavy bags, our gear is designed to accompany you on your boxing journey. Step into the ring with confidence and performance-enhancing gear by your side.
---